Accounting, Payroll and Tax compliance internationally through a cloud based platform
Imagine having access to the accounting information of all your international subsidiaries through a single portal customized to your needs.
With our solution you will be able to approve payments, check your accounting reports, review the support documentation of all entries (invoices, bank statements, etc.), raise invoices to your clients, receive your tax returns, etc. and connect our platform with your existing ERP, or even make it your own.
Developed by Auxadi and powered by Microsoft our platform is hosted in Azure, counts with Office 365 licenses and is based on NAV and a complete set of additional funcionalities and plugins that provide our clients with a unique technology to manage their international subsidiaries.
Because every company is unique, our platform can be customized to your needs.
A unique and flexible solution, adapted to comply with the accounting and tax obligations in 50 countries.
Onboarding and Implementation in 10 days
Hosted on the Microsoft Cloud platform (Azure) avoiding large investments in servers or infrastructure. With minor migration processes.
Accessible from any device, whether PC, tablet or mobile. All the accounting information under a single click in the cloud. The easy way to monitor your international subsidiaries in a safe and reliable environment.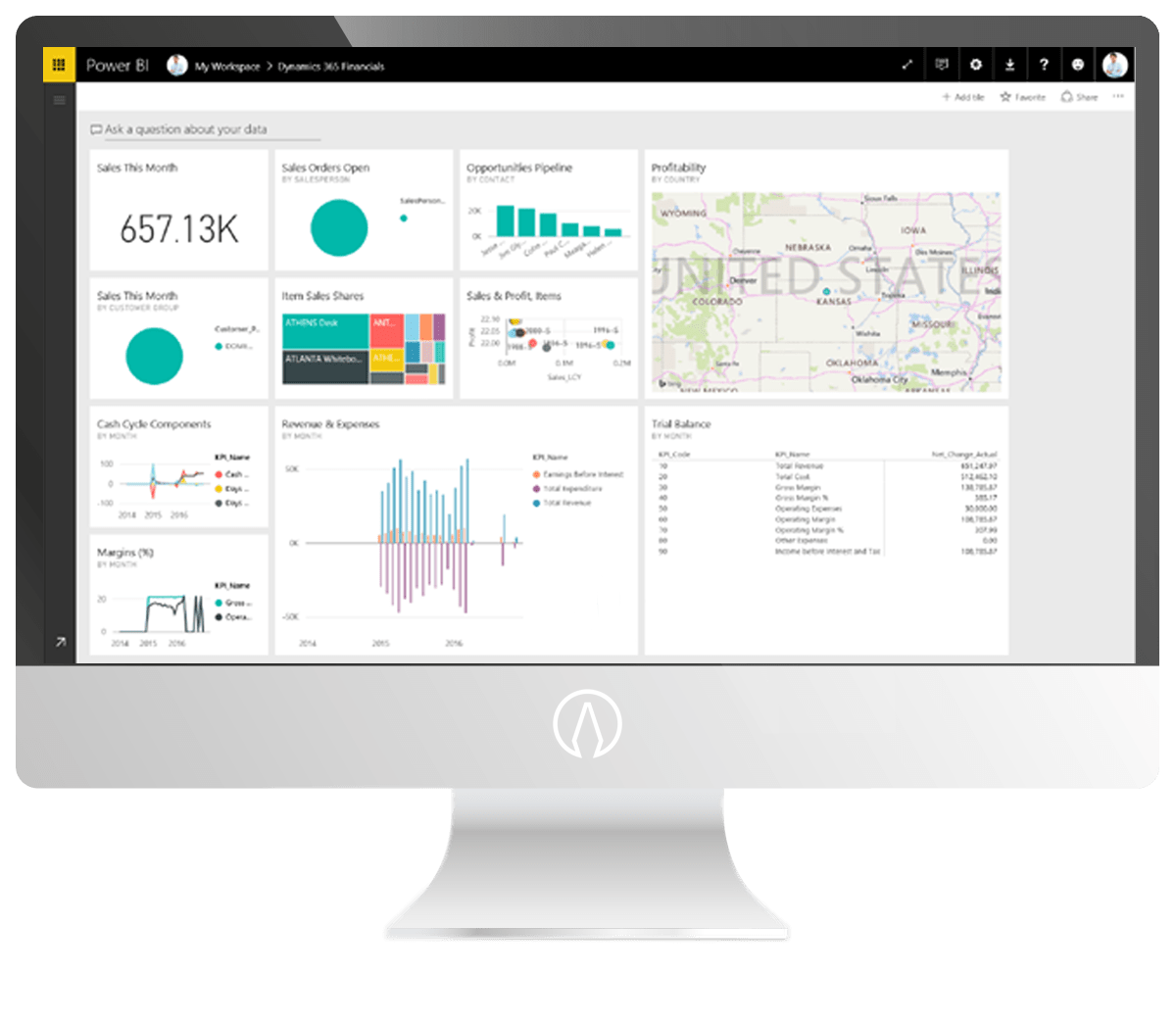 In Auxadi we believe in technology to streamline your accounting, tax and payroll administration internationally. Our cloud based solution will help you monitor and manage your subsidiaries through a single portal. From payment approvals or personalized accounting reports to the complete set of your tax returns and digitalized invoices. Ask for a demo of our online tool and discover how Auxadi can help you in making your life easier.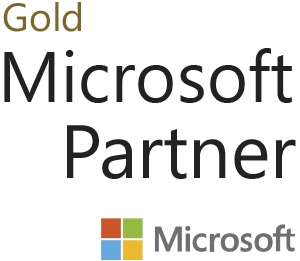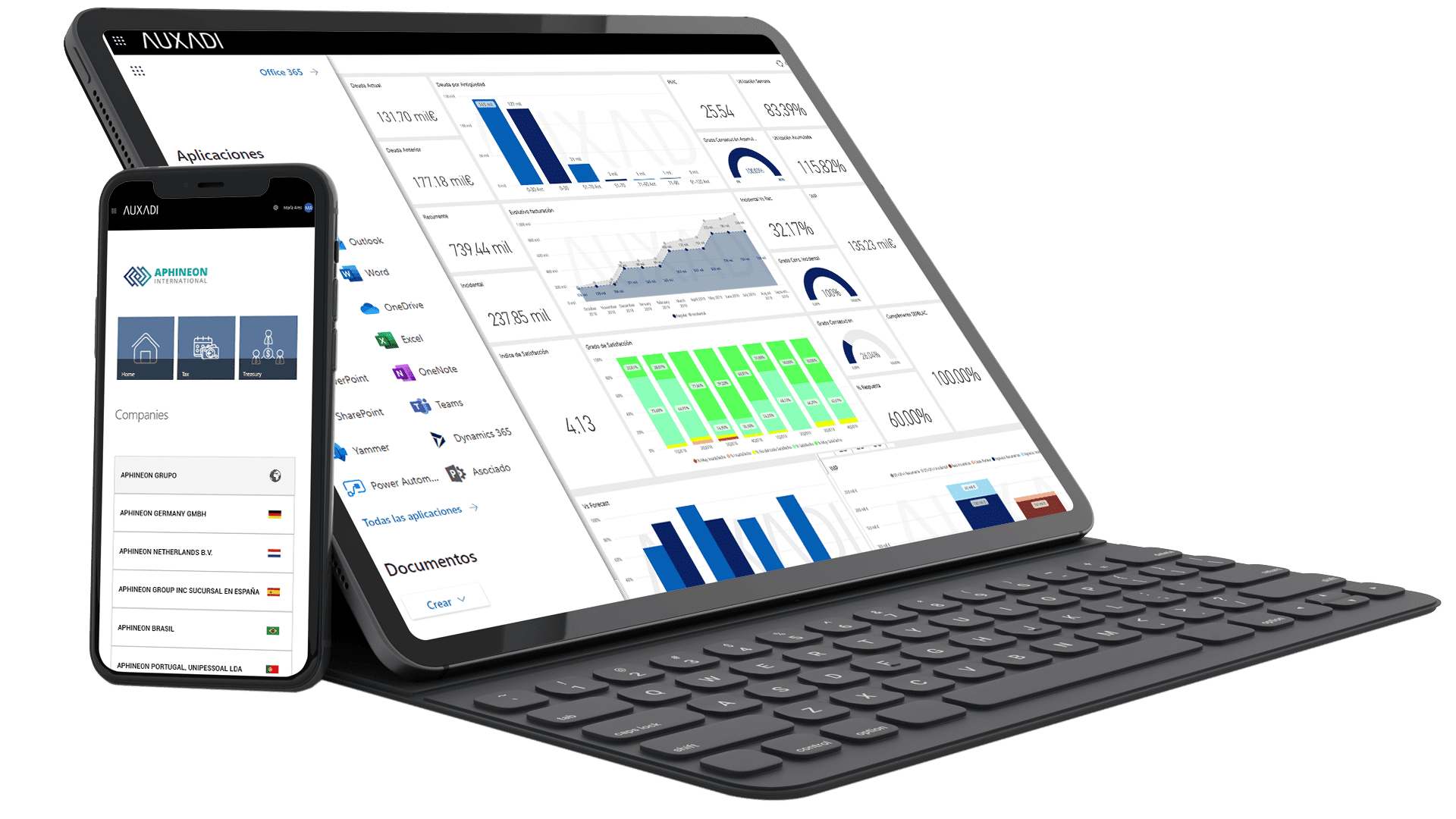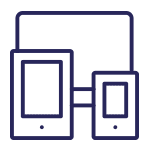 All the applications and features that you manage in your day to day schedule with a single platform that will allow you to integrate procedures, people and results.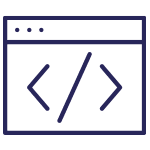 Because each company is unique, we tailor to the requirements of your sector. A unique, flexible solution adapted to comply with the legislation, accounting, and tax obligations for which you will pay according to the number of users.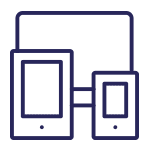 Accessible from any device, whether PC, tablet or mobile. All the accounting information with a single click in the cloud, without any waiting periods.
Certifications & Security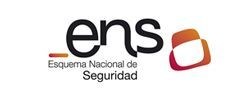 Microsoft Office 365 and Azure presents the highest security level, according to the National Security Scheme.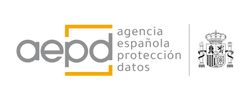 Office 365 and Azure incorporate security measures that offer customers a HIGH level of security in accordance with the GDPR Regulation.
BASIC DATA PROTECTION INFORMATION
CONTROLLER: AUXADI CONTABLES & CONSULTORES S.A.; PURPOSE: Send you news, publications, offers and/or services provided by AUXADI; ADDRESSEES: Auxadi Group companies; RIGHTS: Access, rectification, erasure, opposition, restriction and portability, as explained in the additional information; ADDITIONAL INFORMATION: You can consult the additional and detailed information on Data Protection on our website: Privacy and Data Protection Policy; CONTACT: To exercise any of your rights or to consult any doubt regarding data protection, send us an email to GDPR@auxadi.com.