WHITE PAPER
ACCELERATE: your U.S. private equity investment into Latin America
91% of North America-based private equity GPs are set to commit capital to Latin America by 2026, according to our latest research[1].

Have you considered Latin America as an investment opportunity?


Are you ready to take you private equity investments to the next level in this booming market?
Latin America continues to attract global institutional investors, even in the wake of the global pandemic. And, thanks to its geographical proximity and high volume of diaspora, North America is in pole position to capitalize on the huge opportunities Latin America presents.
In our new publication, 'Accelerate: your U.S. private equity investment into Latin America'. we share how you can capitalize on this growing opportunity, which sectors and markets are thriving and why now's the time for private equity firms to consider this region for your investments .
To find out how we can help accelerate your investments in LATAM, download now and get in touch with us today.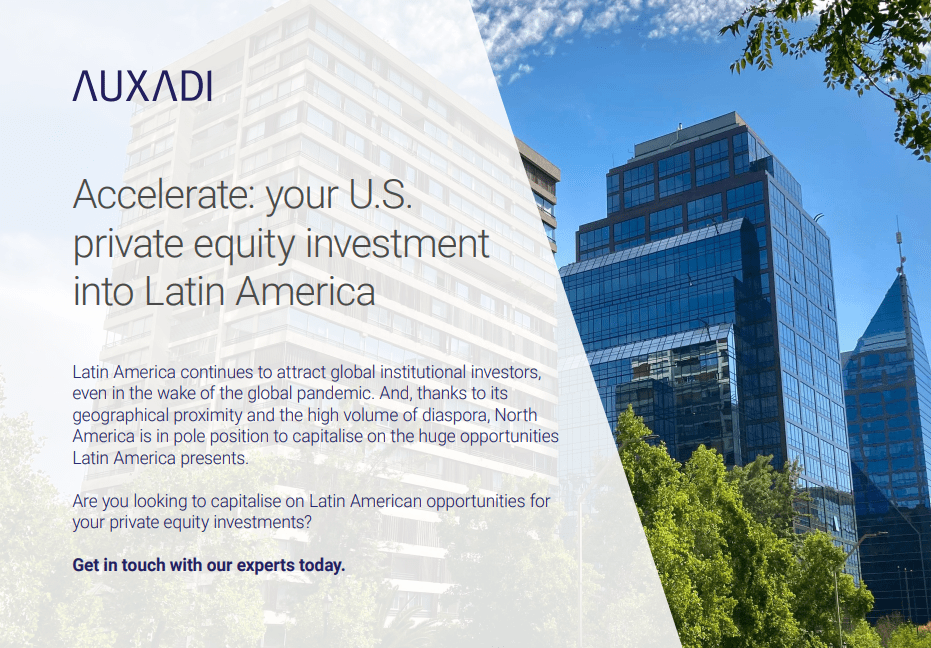 Key drivers for Latam investment:

Activity in fintech and renewables sectors maintains pre-COVID levels

LATAM's proximity to the States makes it a natural extension for U.S. firms

Venture capital is flowing into the region, echoing the VC trend in Europe
International Accounting, Tax and Payroll for multinational corporations, private equity and real estate funds in 50 countries
With over 300 experts across the globe, we can help you and your business to succeed, wherever you are in the world. We'll ensure you're compliant with evolving rules and regulations, globally and locally, allowing you to focus on your international expansion and investments. With knowledgeable, local experts and our unique technology platform, we can provide leading tailored accounting, tax and international payroll services to large multinationals and fund managers.