ACCELERATE
Nearshoring Opportunities in Central America
Operational proximity has been a growing concern over the last few years. Political uncertainty, global trade issues and the pandemic have all had an impact on where businesses choose to set up operations. Where offshoring to continents like Asia was once the norm, businesses are now also looking at their options closer to home.
And, for companies based in the U.S., Central American countries like Costa Rica and Mexico, as well as Latin American countries like Brazil and Argentina, are becoming increasingly popular for nearshoring, as they offer varied benefits ranging from pure manufacturing to the highest level of technology, all available a short flight away from mainland U.S.
Are you looking to take advantage on the opportunities nearshoring in Central America could bring?
Get in touch with us to find out we can help accelerate your opportunities for nearshoring in Central America.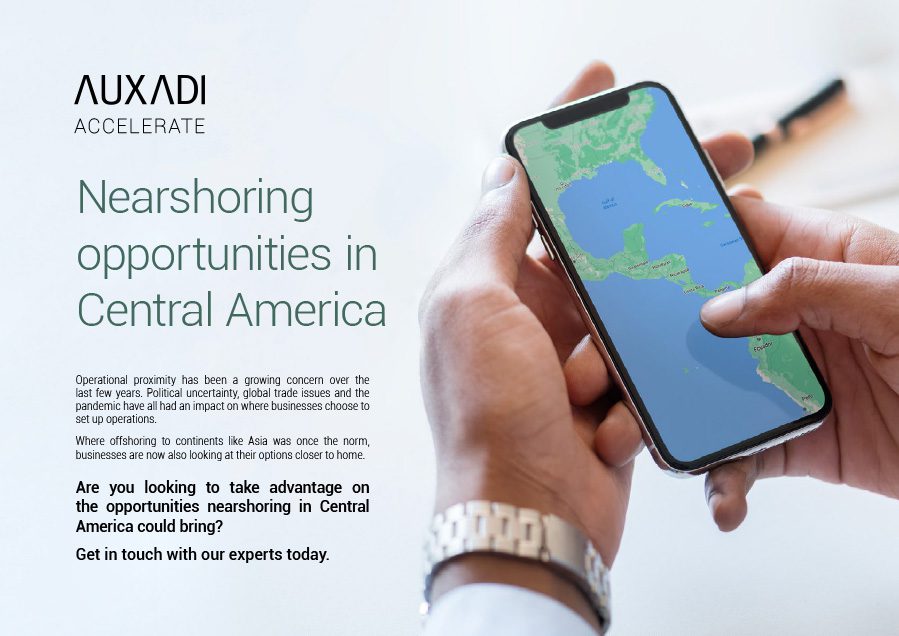 International Accounting, Tax and Payroll for multinational corporations, private equity and real estate funds in 50 countries
With over 300 experts across the globe, we can help you and your business to succeed, wherever you are in the world. We'll ensure you're compliant with evolving rules and regulations, globally and locally, allowing you to focus on your international expansion and investments. With knowledgeable, local experts and our unique technology platform, we can provide leading tailored accounting, tax and international payroll services to large multinationals and fund managers.