When your business looks to expand across borders, whether it be through investment, branch office or subsidiary, there are a many considerations. One of the most important, though, is the specific culture of your chosen location. Claudia Nunes, Director at Auxadi, shares her top 5 tips to navigating cultural differences and crossing business borders.
Our report, 'Recovery to Rediscovery: Capitalising on a Changed Private Equity Landscape, showed that cultural differences are one of the major concerns for private equity fund managers looking to invest overseas. 40% of managers said that culture is one of the key challenges facing firms engaging in cross-border deal flow, with 45% of North America investors revealing this to be their greatest challenge. Our study also highlighted that investment into Latin America is on the rise, however 33% of respondents stated that cultural differences could be one of the barriers preventing them from investing in the region in the coming five years.
In an increasingly global business landscape, where even small businesses are selling across borders, it's important to be aware that every country is unique, with its own culture, unique specificities and behaviours.
And it's not just the nationality-based cultural differences you'll be dealing with when looking to cross borders. Every organisation in that country has its own culture; its own specific way of working and its own set of rules for interaction and behaviour. Your organisation has one, as does every single business you deal with (suppliers, creditors, collaborators, affiliates, etc.). Further, their management and staff all stand for and enforce their culture, which may clash with yours.
It's important to consider a few key elements when it comes to cultural differences and investing across borders including understanding your chosen location and its specific cultural nuances, knowing your decision maker, communication, and being aware of timelines and building long term relationships. Seeking local guidance from trusted partners on the ground can give you a great advantage, and will help ensure you adhere to local laws, regimes, customs and cultural behaviours.
Understand the country you're investing in
When looking to expand your business across borders or invest overseas you're going to spend a lot of time looking at your shortlist, going through pros and cons, cost and regulatory comparisons, tax regimes and more. One of the most critical aspects of cross-border investment is the attractiveness of the country for the business, particularly when it comes to overcoming complexities such as regulation or tax. There are many considerations, so being well-informed on varying complexities, the legal and regulatory benefits, the challenges and any cultural barriers is of the utmost importance when investing overseas.
Know your decision maker
Many countries will have a respected organisational hierarchy in place, particularly when it comes to decision making. Sometimes your initial meetings will be held with the decision maker and sometimes you'll have to go through several levels of leadership, who will then pitch to those above, before a decision is made. Being aware of culture and etiquette is also a big consideration; identifying and addressing decision makers will differ from country to country. It's important to understand who the decision makers are when engaging in cross-border deals and how best to get in front of them.
Communication
Communication is a vital part of any business, and never more important than when growing your business across borders. For non-English speaking countries, engaging with local third-parties on the ground can assist with any language barriers and ensure your message comes across correctly. This can also help when it comes to operating in different time zones – communication can be tricky if your working day is finishing as your customers, stakeholders or business partners days are only just beginning. Having a provider on the ground who can operate in the same time zone and communicate in a country's native tongue can be a huge benefit.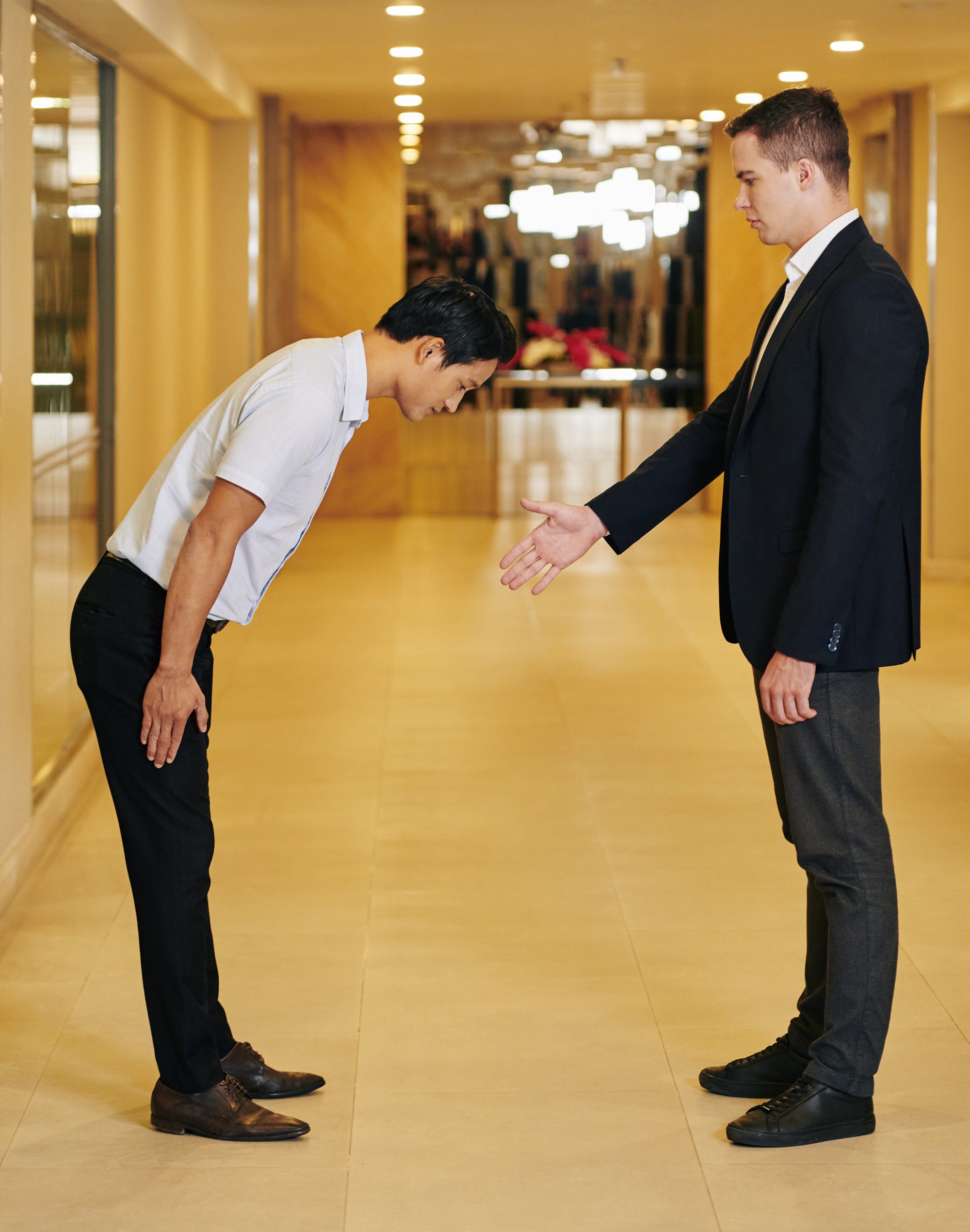 Be aware of different timelines and building relationships
As the saying goes, 'Rome wasn't built in a day', and your cross-border deal won't be done in a day either. Often international negotiations can take time, particularly when deals are taking place across differing cultures and time zones, so a speedy resolution is not always possible. Some transactions can move relatively quickly, however building long-standing relationships is key to business and it's well worth the time investment to develop and nurture those relationships to foster trust and loyalty.
You should also be aware that every country has their own way of working. In Chile, personal relationships are essential to doing business, so introductions from banks and consulting firms may be the way into negotiations. In France, business is conducted much slower with strict adherence to hierarchy and protocol. In Argentina, meetings are more for discussion and exchanging ideas than making decisions. In Poland, personal relationships must be built to establish trust, and it's best to make initial contact through a third party.
Local guidance
Having local knowledge and understanding is essential when looking to cross business borders. Not only can local third-party providers offer guidance and advice to help you navigate the complexities that come with investing internationally, but they can provide valuable introductions that bring you (and your business) instant credibility. And, this instant credibility can also help with your ongoing business – with creditors, suppliers, and even regulators. Local partners are also on the ground in the same time zone, allowing for greater responsiveness, and they speak the local language, meaning communication is seamless, and will be able to quickly identify and solve any potential barriers.
With more than 350 employees located in 22 countries through Europe, Latin America and the USA, Auxadi is the best choice to help with your international expansion. We also have a strong affiliate partner network, meaning we can service clients operating in over 50 jurisdictions across the globe.
Our teams are experts in their home regions. Experienced and knowledgeable, they know how business works in their country – they understand the intricacies of local laws, regulations and tax regimes, they can offer advice and guidance, conduct your meetings in person to help bring success, and are on hand to offer support at any point during a deal transaction. Our experts have solid relationships and a strong reputation with local lawyers, regulators, banks, suppliers, and auditors. We'll coordinate directly with them, leaving you free to strategise and drive growth for your business.
And, once your deal is done, we can help with domiciliation and provide experienced local directors to help guide your new business in every board meeting. After launch, we can take care of your accounting, tax, and payroll management, which you can monitor in real time using our unique and purpose-built cloud-based IT platform.
Auxadi has over 40 years' experience in helping business across borders.
Get in touch to see how we can make your life easier.
Local Knowledge – International Coverage
Founded in 1979, Auxadi is a family-owned business working for multinational corporations, private equity funds and real estate funds. It's the leading firm in international accounting, tax compliance and payroll services management connecting Europe and the Americas with the rest of the world, offering services in 50 countries. Its client list includes many of the top 100 PERE companies. Headquartered in Madrid, with offices in US and further 22 international subsidiaries, Auxadi serves 1,500+ SPVs across 50 jurisdictions.
All information contained in this publication is up to date on 2022. This content has been prepared for general guidance on matters of interest only, and does not constitute professional advice. You should not act upon the information contained in this chart without obtaining specific professional advice.No representation or warranty (express or implied) is given as to the accuracy or completeness of the information contained in this content, and, to the extent permitted by law, AUXADI does not accept or assume any liability, responsibility or duty of care for any consequences of you or anyone else acting, or refraining to act, in reliance on the information contained in this chart or for any decision based on it.