On 3 February 2022, Auxadi's Senior VP and Global Head of International Corporations, Raimundo Diaz, attended the IHR event held in Madrid and shared the main trends affecting professionals who manage talent on an international scale. Here are some of the main points Raimundo shared with the attendees.
International talent management is possibly one of the biggest challenges facing companies in our post-COVID-19 environment. Overnight, organisations have had to adapt to a new paradigm, including teleworking and new organisational forms – and formulas of remuneration and profit have been transformed. The pool of accessible talent is now global, but the problems remain, in many cases, local.
Many of these factors are the result of the acceleration of formerly-nebulous trends, for example, the benefits of analytics and traceability. And the phenomenon known as "the great resignation" has come to exemplify that salary is not the most important thing in terms of compensation and benefits. In other cases, however, HR teams face issues never seen before.
Here, we discuss five key trends in international talent management.

Technology: changes in the training of talent professionals

Nearshoring: the solution could be closer
Outsourcing: gaining a strategic business ally

The importance of the payroll process in international talent management

International employee experience
   Technology: changes in the training of talent professionals
No one doubts that technology is one of the fundamental drivers for organisational transformation.  Despite this, there is still some way to go. For example, until recently the confidence of professionals regarding their own skills to manage these tools could be improved (according to this study "HR professionals were less confident in their ability to use data and analytics in 2020 compared to 2019").
The challenge for the future is clear: the HR professional who manages an international talent function must be empowered to be an organisational leader. Companies must invest in training and upskilling, not only for the organisation as a whole, but for the HR professionals themselves and within their own teams, so as to be able to lead the necessary transformation for the rest of the organisation.
To do this, firms will also have to rely on some of the technological revolutions that are changing the function of talent, for example: people analytics (putting people at the centre of management through data), automation (which allows the organisation to focus on value-added activities) or blockchains (which could be the answer to some of the biggest talent-related challenges, such as real goal-related rewards through smart contracts, to cite an example).
   Nearshoring: the solution could be closer
Another of the convictions that the COVID-19 pandemic affected was trend for relocation of production or activity, to move to proximity-based solutions. Thus, nearshoring (the outsourcing of services in countries geographically close to that of the company itself, taking advantage of being in the same geographical area, with similar cultures or similar labour regulations) is gaining more and more traction.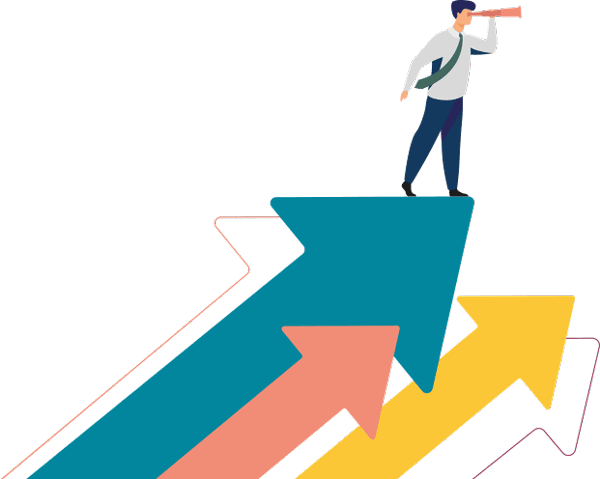 According to data from Accelerance, 60% of American companies are outsourcing their application development needs. Locations like Costa Rica are positioning themselves, with respect to North America, as ideal recipients of international investment in this context. In addition, the McKinsey and Business Of Fashion report, The State of Fashion 2022, states that 70% of companies in the fashion sector are considering increasing their nearshoring percentage.
This trend also has important consequences for talent professionals. The benefit of access to a much larger talent pool includes the emergence of new competitive opportunities linked to business models. Which brings us to the next point.
   Outsourcing: gaining a strategic business ally
Outsourcing is no longer perceived as a solution that simply lightens the workload of the teams, but is now proving what it really is: an opportunity to generate added and strategic value. The study we published, Capitalising on a Changed Private Equity Landscape, shows that over 90% of fund managers internationally already outsource or plan to outsource accounting functions or cash control – essential tasks for their activities. While this does give time back to internal teams, it also reduces risk and provides easy access to strategic data for stakeholders, among other benefits.
Having a strategic partner at an international level also provides a global vision combined with expert local knowledge. An outsourcing partner can also represent other advantages, such as reputational benefits, access to technology that would involve a significant financial investment, support in the management of corporate risks, and help with upskilling both your HR teams and others with new technologies.
   The importance of the payroll process in international talent management
Having international teams means managing multiple payroll processes and knowing the labour regimes of all the jurisdictions in which you operate, which is not easy. International payroll management is possibly the most complex of all the functions of HR professionals because of the time it consumes and the amount of knowledge needed.
And leading this essential international process also brings other challenges. The payroll professional must take into account linguistic, cultural and communication differences (having to coordinate teams in various locations and countries), cybersecurity and regulatory compliance (essential given the sensitivity of the information involved), and will have to coordinate global and local resources, manage money flows, consolidate information…
There are two key elements that provide the answers to these challenges: the management model that you want to implement to successfully complete the international payroll process, and the technology necessary for it.
   International employee experience
Perhaps one of the biggest challenges of the talent manager is, that while the pandemic has taught us that staff can work remotely, combining different procedures in hybrid format with delocalised teams, the greatest difficulty is to generate an employee experience that meets the needs of the teams as a whole and the employee as an individual.
According to Slack's Remote Employee Experience Index, the great challenge for the remote management of international teams is the feeling of belonging. While the rest of the variables analysed (work-life balance, anxiety management, productivity, satisfaction with working conditions) all grew, the feeling of belonging decreased by 5 points for remote workers.
In order to overcome this challenge, the international talent manager must focus on offering a better employee experience, adapted to the reality of the new times, by: implementing authentically hybrid models, putting technology at the service of people (not the other way around), replicating the employee experience based on the consumer experience, generating memorable and meaningful interactions, betting on real flexibility and having tools for conciliation to help with the feeling of disconnection and the overall well-being of employees.
These are just a few of the trends we've seen in international talent management. Thanks to our extensive experience working with some of the biggest multinational firms, we see these trends as those with the biggest impact on the day-to-day of international talent professionals. These are not the only issues, there are more – but we have no doubt that outsourcing to Auxadi can help.

Contact our team today to find out exactly how we can help you
Local Knowledge – International Coverage
Founded in 1979, Auxadi is a family-owned business working for multinational corporations, private equity funds and real estate funds. It's the leading firm in international accounting, tax compliance and payroll services management connecting Europe and the Americas with the rest of the world, offering services in 50 countries. Its client list includes many of the top 100 PERE companies. Headquartered in Madrid, with offices in US and further 22 international subsidiaries, Auxadi serves 1,500+ SPVs across 50 jurisdictions.
All information contained in this publication is up to date on 2022. This content has been prepared for general guidance on matters of interest only, and does not constitute professional advice. You should not act upon the information contained in this chart without obtaining specific professional advice.No representation or warranty (express or implied) is given as to the accuracy or completeness of the information contained in this content, and, to the extent permitted by law, AUXADI does not accept or assume any liability, responsibility or duty of care for any consequences of you or anyone else acting, or refraining to act, in reliance on the information contained in this chart or for any decision based on it.