Víctor Salamanca is CEO of Auxadi and the President of Unión Adarve Football Club – the fourth largest club in Madrid and one of the most outstanding youth football academies in Spain.
We sat down with Victor to talk about the role of sport as a tool for personal and professional development and the direction of the Club.

Victor, you are CEO of Auxadi and, since February 2021, President of Union Adarve Football Club. Tell us why you decided to take this additional role.
One of my sons has been playing at the Union Adarve Academy for nearly ten years now, and that was the initial link between me and the Club.
When the COVID crisis came, the Club experienced severe financial difficulties, as did many others, and I decided to take a step forward and offer my help from a financial standpoint and also from an organizational perspective. The Club had lost one of its Academy facilities and urgently needed to build a second pitch, restore the cafeteria, build new dressing rooms, and more. I could help.
Tell us about the Club, which we know it happens to be the 4th team of Madrid.
Adarve is, as you say, the 4th Club in Madrid city –behind Real Madrid, Atletico or Rayo Vallecano which play in La Liga. We were promoted last year from the 5th Division to the 4th Division and we currently hold the first position in the table, although our goal is to maintain our standing and live the moment.
Our Academy works with over 550 kids (girls and boys) and is our main Club asset. Our Under 19, Under 18 and Under 17 teams play in the highest category in Spain, which is very special, as we are the only non-1st Division club playing alongside the elite Academies.
Our U19 team compete with Clubs such as Getafe, Leganes, Real Valladolid, Real Madrid, Atletico, Rayo Vallecano, every weekend. We don't have the same resources but at the pitch is 11 vs 11 and, as they can confirm, we are a tough team to beat!
"I don't have any personal ambitions within the Club, other than do what is good for the kids and for the Club"
Victor Salamanca
CEO of Auxadi and President of Unión Adarve
Adarve defines itself as a local and humble team. What do you think these adjectives mean in this day and age? What makes Adarve different?
We are indeed a humble team with one the lowest budgets in the category, although most of all our players in the 1st team can make a living out of playing football.
Many of our players could have signed for other teams, but there is a sense of belonging that makes the difference. We are a family and we are very united. Once you are in, you never want to go away.
The Club has more than 30 sections and 600 players today (including 1st and 2nd team), which reflects the importance that Unión Adarve gives to grassroots football. What did football mean for kids during lockdown?
When COVID hit, the season was cancelled and we all went to lockdown. Then summer came, we all relaxed and then a second wave arrived in September 2020. At that time, no vaccine was foreseen and treatment was still quite experimental.
Luckily, in Madrid, kids were able to come back to football in late October 2020, although there were certain conditions and masks.
This initiative was of huge importance for many families, as it allowed one family member per child to escape from lockdown.
We all have suffered from the pandemic and the lockdown had psychological effects for many. Football allowed us to breathe.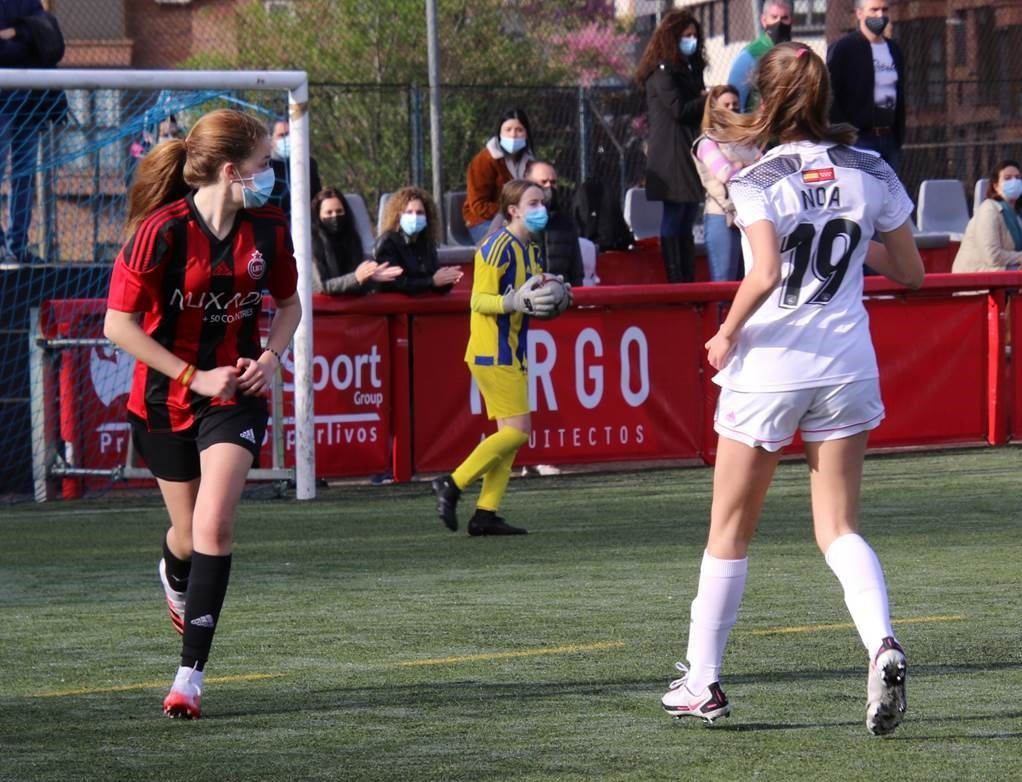 What role do you think this sport plays as a tool for personal and professional development?
I still vividly remember a phone call last May from my friend who is part of the Club's Board of Directors. I was in the middle of a Board meeting at Auxadi so did not take the call at first, but he insisted and kept calling.
When I answered the phone, Alfredo could barely speak. One of our kids, who left the Club when COVID hit, had unexpectedly died.
I cancelled the Board meeting and cried and cried and cried.
The following day, I asked his family for permission to speak openly to the Club about him. We held sessions with his teammates and a few days later we celebrated a game with Real Madrid in his memory.
Football, and sports in general, allow us to breathe. To feel free – to dream big and to fly.
As President of the Club my focus is the Academy, its facilities and assuring a breakeven over the years. I can summarise my role in a single sentence: I want to put the Club at the same level as the kids that represent us every weekend.
Life out there is very hard, and we all have challenges and difficulties. Through sports we give kids the chance to be kids, to play, to experiment, to try, to improve, to be part of a team, to have friends from different social backgrounds, to travel, to commit.
Sports, in general, contribute to the development of individuals by helping them acquire a set of values that can help us all build a better world for the future.

The spirit of solidarity is very present in everything you do. For example, the team recently donated materials for an Academy in Guinea through Eloy Edu and, at Auxadi, you just held a Soccer Tournament for the benefit of Down Madrid. What can you tell us about these initiatives?
The Guinea initiative was not something I started – it was our Sports Manager – though I was very happy to support it as soon as I heard about it! We sent uniforms, boots, and other football material to Malabo in Guinea and it was very emotional to see the kids play with our shirts.
The Auxadi tournament was celebrated at Union Adarve's facilities and this year was our 12th annual event. Every year we pick a different non-profit organisation to help. This year, we were able to collect and donate €25,000 to Down Madrid, an organisation that helps kids with Down's symptoms, and their families, to achieve autonomy and build self-confidence.
I learned when I was little that I should help if I was in a position to, and that is what I am trying to do. Something I have pushed this year within Adarve is to give grants to kids that can not pay our Academy fees.
What can you tell us about the scholarship programme in the USA?
I had the chance to study in the U.S. and one of the first decisions I made when I became Club President was to help kids from our Academy to develop, not only in football but by going to college.
The reality is that not too many players will make it to the professional level – our U19 have it very difficult to go straight to the 4th Division or 5th Division in Spain as they have to compete with rivals in their late 20s! One way to keep playing and compete at a very good level while developing themselves is by participating in the U.S. university soccer leagues and get a scholarship to do so.
I think, as a footballer, you get the best of both worlds and it can be a great professional opportunity.
Football should be Plan B for everyone.
Some very good professional players went to Union Adarve's Academy, right?
Yes! We have had some very talented professional players; Latasa in Real Madrid Castilla, Chinchu in Getafe, Martin Pascual in Villarreal – Marcos Alonso played with us when he was a teenager and today he plays for Chelsea!
Every year, the professional academies recruit 10-15 kids from our Club to play for them.
But again, we make sure the kids focus on their studies – learning is key.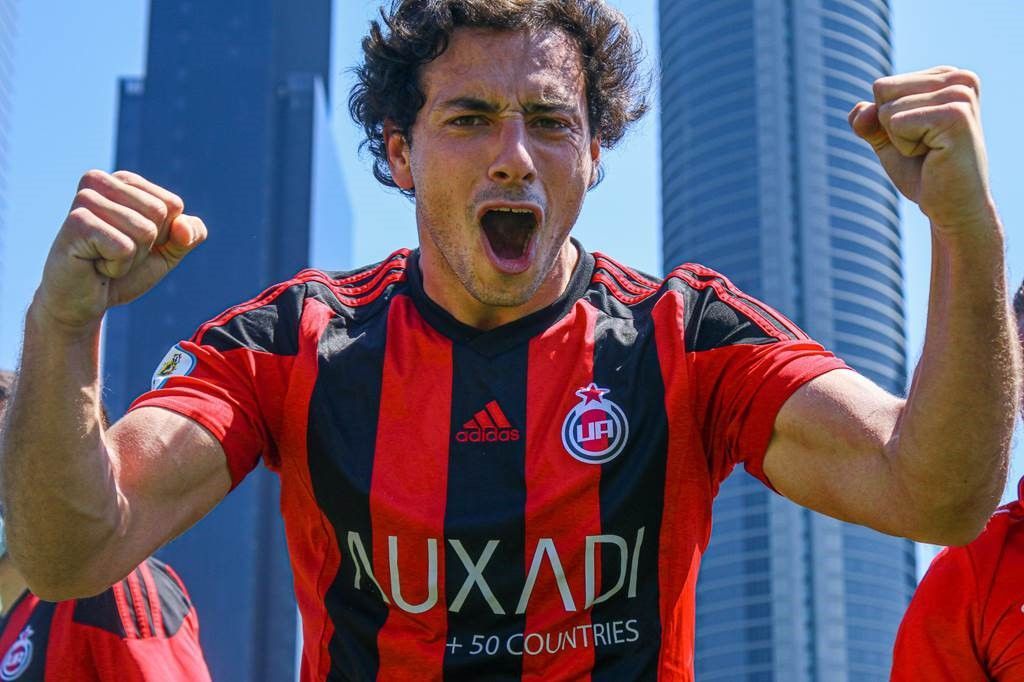 So professional development of the players is very present. In fact, in the team there are many players who have outstanding professional careers. How does the club support this facet of the players' lives?
Correct!
Maganto played at Los Angeles Galaxy, and studied in America. He now plays with us while he works at BBVA. Salama studied at Boston College, earned a PhD in Maths and is a very talented player. Bruno is psychologist and has an MBA in HR. And there's people like Telle, who studied International Relations in Santa Monica, or Montejo, who played professionally in Iceland and today works in Auxadi part-time.
As I said, we are a family and if we can help and the player has a CV that can make sense to the company, we give them a chance.
Finally, What dream would you like to achieve for Adarve?
I don't have any personal ambitions within the Club, other than do what is good for the kids and for the Club. Football was important for me when I was kid. I played in third division in indoor soccer and I believe in sports as a tool to develop talent.
The 1st team will get where competition tells us we should stand, and I will do my best to support and add value to the Club, while I think I can.
By the way, if anyone is interested in sponsoring the team, I am more than happy to chat! 😊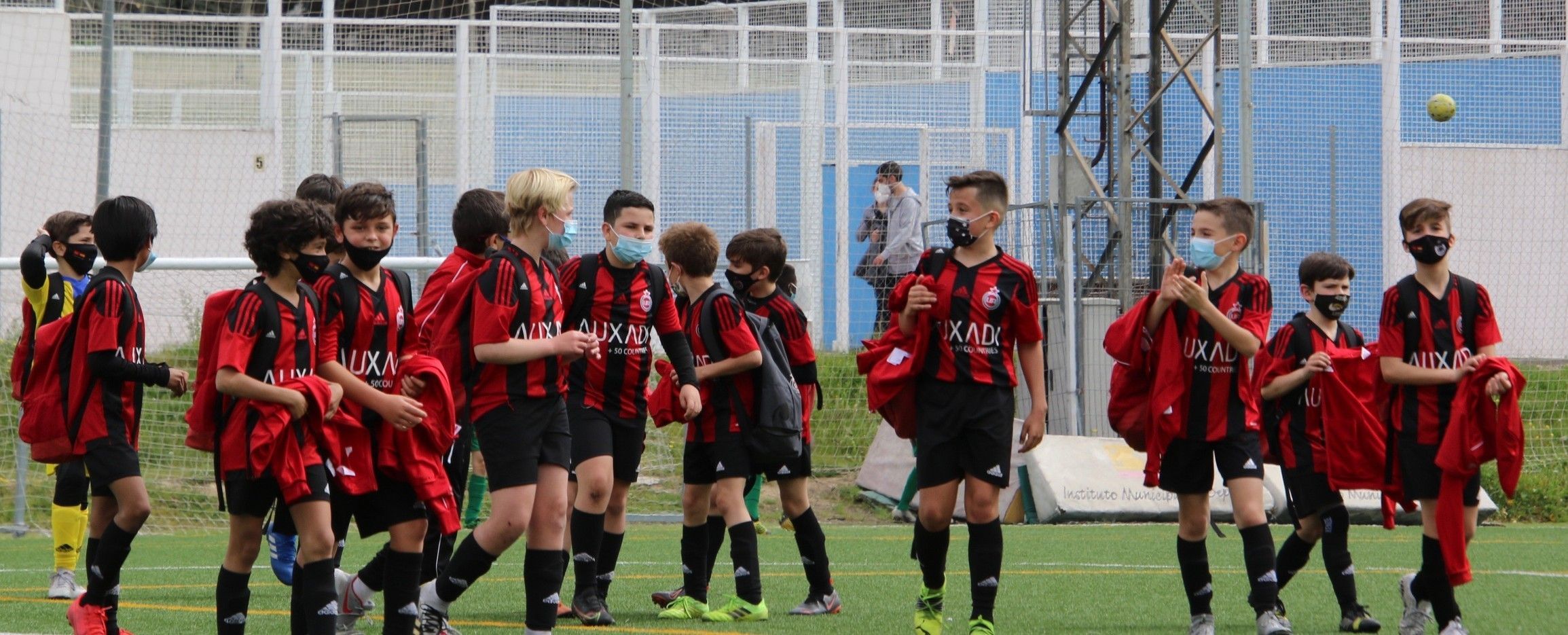 Local Knowledge – International Coverage
Founded in 1979, Auxadi is a family-owned business working for multinational corporations, private equity funds and real estate funds. It's the leading firm in international accounting, tax compliance and payroll services management connecting Europe and the Americas with the rest of the world, offering services in 50 countries. Its client list includes many of the top 100 PERE companies. Headquartered in Madrid, with offices in US and further 22 international subsidiaries, Auxadi serves 1,500+ SPVs across 50 jurisdictions.