Last week, Auxadi proudly sponsored Madrid hosted IMEX, Internationalization Week 2021 – five days of activities in mixed format, giving all the keys that companies must know in order to successfully plan and execute international expansion.
Auxadi were represented by Victor Salamanca Cuevas, CEO, who was interviewed on how Auxadi has successfully navigated our own internationalisation; Raimundo Díaz, Senior VP of International Corporations, who participated in round tables on the challenges of the export sector and the role of Spain as a natural link between Europe and Latin America; Lidia López, Director of Talent, who shared her vision on the role talent plays in a professional services firm; and  Augusto Berutich, Head  of  Global  Tax, who moderated a panel on International Recruitment and Taxation.
A team of experts from Auxadi was also present to hold individual meetings with the attendees to help resolve possible doubts and sharing relevant knowledge about the processes of internationalisation in specific countries.
Throughout the conference, valuable tips for cross-border growth were shared. Among the determining factors is corporate intelligence (in the words of Raimundo Díaz, "you can have the best service or product in the world, but if you do not adapt to local needs and the local way of thinking, you can hit the wall"), sustainability ("sustainability is not only profitable, it is one of the areas where Spain is very strong. It is one of the areas in which the country can be one of the world leaders.") and digitalisation.
With regards to internationalisation opportunities in LATAM, and its relationship with Spain, Raimundo Díaz explained that "recent history shows us that if you know how to move in LATAM you will have an enormous chance at success. The experience we have from Auxadi accompanying companies through their internationalisation indicates that it is important to take into account the macroeconomic context – but, on the other hand, it is very important to see the micro. You have to think long term, it's an area that requires a lot of time and patience."
Reflecting the role of talent in internationalisation through Auxadi's experience, Lidia López highlighted how "training is basic but key. Talent, in a professional services firm, is absolutely vital. Our clients want to establish long-term relationships and that only happens because our people want to stay with us. One of the challenges is the cultural aspect and communication."
In an exclusive interview, Victor Salamanca shared the secret behind our growth process. From technology through to the value proposition of Auxadi. From client orientation to quarterly satisfaction surveys, through which Auxadi's quality of service is continuously assessed.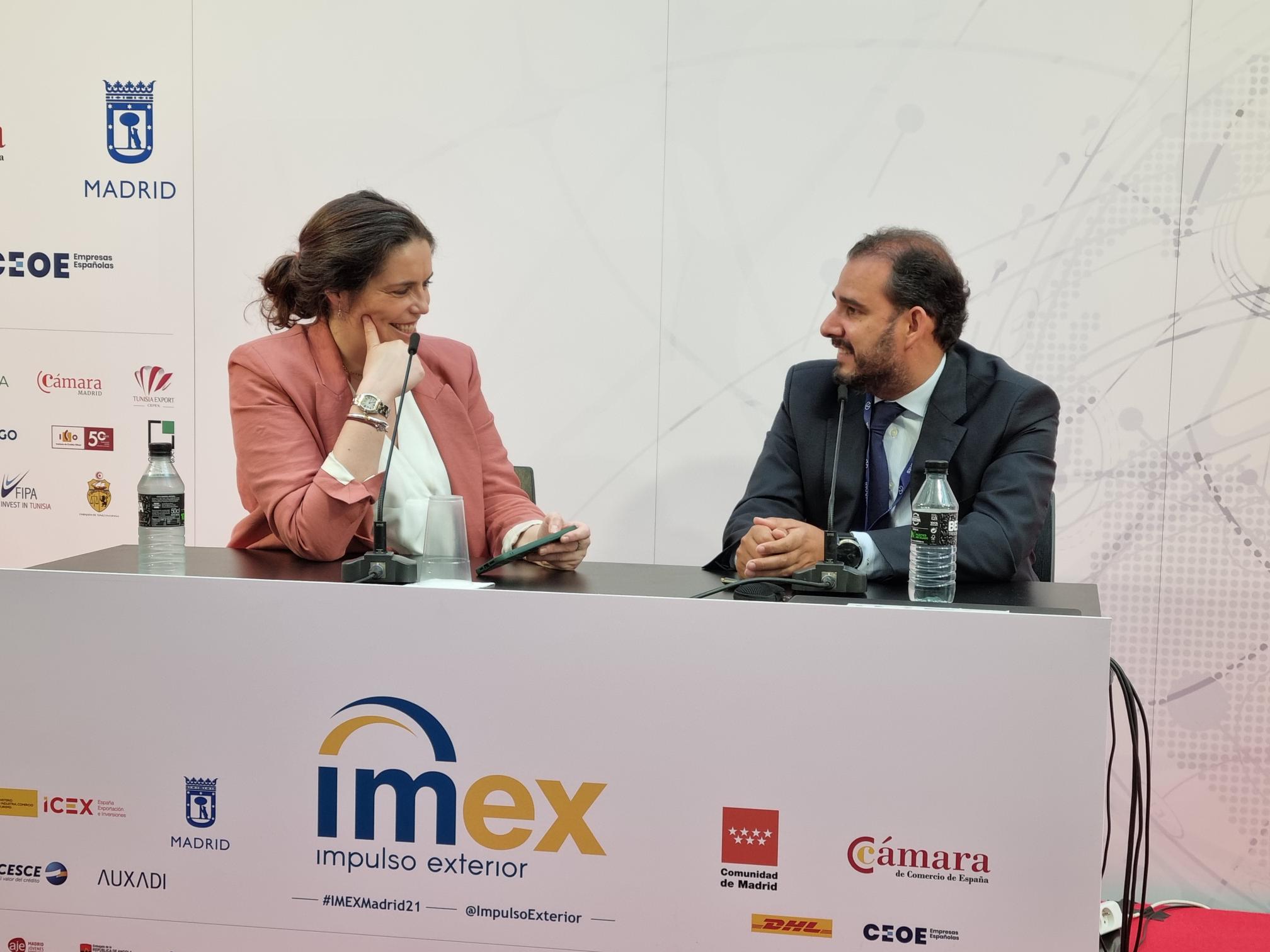 We are delighted to have participated in such an informative week of activities related to internationalisation – offering important opportunities to companies looking for growth, but also covering the challenges involved in a global vision and the imperativeness of local knowledge of the countries in which it will operate.
Local Knowledge – International Coverage
Founded in 1979, Auxadi is a family-owned business working for multinational corporations, private equity funds and real estate funds. It's the leading firm in international accounting, tax compliance and payroll services management connecting Europe and the Americas with the rest of the world, offering services in 50 countries. Its client list includes many of the top 100 PERE companies. Headquartered in Madrid, with offices in US and further 22 international subsidiaries, Auxadi serves 1,500+ SPVs across 50 jurisdictions.
All information contained in this publication is up to date on 2021. This content has been prepared for general guidance on matters of interest only, and does not constitute professional advice. You should not act upon the information contained in this chart without obtaining specific professional advice. No representation or warranty (express or implied) is given as to the accuracy or completeness of the information contained in this content, and, to the extent permitted by law, AUXADI does not accept or assume any liability, responsibility or duty of care for any consequences of you or anyone else acting, or refraining to act, in reliance on the information contained in this chart or for any decision based on it.