The Renewable Energy sector is being one of the most dynamics industries within the last months of 2020 and the first steps of 2021. It's fair to say that the transition to sustainable energy generation is now a reality, and underway around the globe.
Europe aims to become the first climate-neutral continent by 2050, and the European Commission has pledged a 55% reduction in total emissions by 2030. In 2019, 10 LATAM and Caribbean countries signed an agreement that set out to achieve an average of 70% of installed capacity in the renewable energy matrix by 2030.
To help you unreveal the complexity of this context and industry, we present our latest White Paper, in which we provide useful data on renewable energy policies and opportunities in specific regions. We look at regulatory rules, tax benefits and different support available for the renewable industry in more than 40 countries for Europe and LatAm.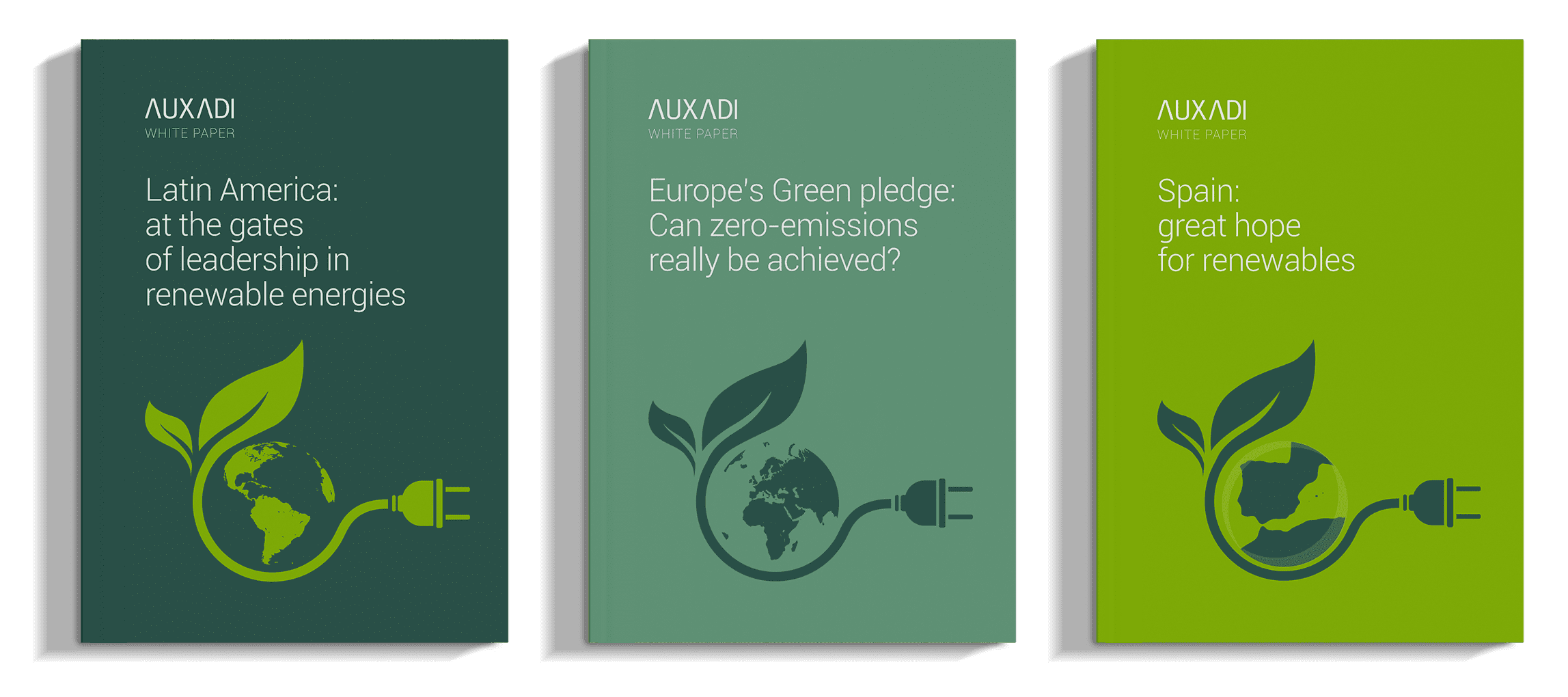 Local Knowledge – International Coverage
Founded in 1979, Auxadi is a family-owned business working for multinational corporations, private equity funds and real estate funds. It's the leading firm in international accounting, tax compliance and payroll services management connecting Europe and the Americas with the rest of the world, offering services in 50 countries. Its client list includes many of the top 100 PERE companies. Headquartered in Madrid, with offices in US and further 22 international subsidiaries, Auxadi serves 1,500+ SPVs across 50 jurisdictions.