Once again, Auxadi was present at the IHR meeting, the annual event held by ´ABG Personas´ regarding the latest trends and developments in the field of Human Resources and internationalization for multi-national businesses.
Experts from our firm have led two conferences on some of the current issues in the field of accounting, tax compliance and payroll, such as the digital transformation of international management of payment or payroll management in countries such as México and USA.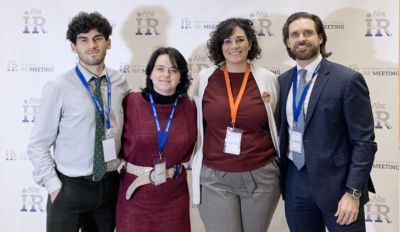 Marta Almenara, Payroll Services Manager, gave a conference on multi-country integrated online systems and its benefits in relation to payroll management. In her speech, our expert highlighted how these systems will grow almost four times more than the management of the local market in 2021.
Some of the key points of this system include the improved security, ease of access and in sharing the information. As well as this, the ability of the client to obtain key KPI´s relating to their payroll activity, raising the efficiency of their processes and, most of all, complying with GDPR regulations.
Attendees also enjoyed a live demonstration of Auxadi´s payroll IT platform. It was shown to be an innovative and unique product in the market that responded to Auxadi's mission of ´making life easier for our clients´.
The firm's presence at this meeting finished with a presentation pertaining to the Management of Personnel and Payroll in North America, especially relating to Mexico and USA. Auxadi´s intervention centered in the internationalization process in both countries, and the peculiarities of payroll management.