Next October 22th- 23th, Auxadi will participate as an exhibitor and speaker at IMEX Barcelona. As in IMEX Madrid and Invexport Bilbao, this fair represents the meeting point of internationalization service companies for Spanish SMEs.
Our team of International Desks will give personal advice on accounting, legal and tax matters in interviews being organized today. This year is expected to reach 2.000 visitors, 1.500 interviews with experts from 42 countries and 18 specialized conferences, including Auxadi's lecture.
Through the official website: www.imex.impulsoexterior.net, you will find more information on the event, as well as registration details and schedule meetings online.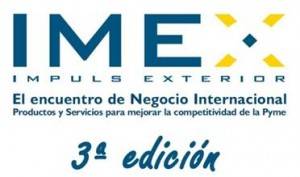 Puede consultar más información, así como inscribirse y concertar reuniones online a través de la página web oficial: www.imex.impulsoexterior.net.