XII Auxadi Charity Football 7 Tournament
This year donations will go to Down Madrid, to support its project "My small city: Teaching for life". Down Madrid works with children and families affected by Down's Syndrome and other intellectual difficulties, helping the children acquire adaptive skills, enhance their self-esteem, and maximise their personal autonomy – all of which are essential to navigating a larger world. We are very proud to support Down Madrid's important work – they, like us, aim to make life easier.
You can participate in different ways: signing up your team, sponsoring the tournament or helping us in order to spread the word through social networks. You can also donate directly through migranodearena.org. Do you want to join our cause?
Down Madrid seeks to improve the quality of life of people with Down syndrome or another type of intellectual disability, in order to achieve their full family, school, work and social integration. It develops actions aimed at both the assistance, training, social and work integration of people with Down's Syndrome and other intellectual disabilities and their social and family environments.
All profits collected from the tournament as well as contributions received will go entirely to Down Madrid. With this donation, we want to support Down Madrid in its project "My small city: Teaching for life".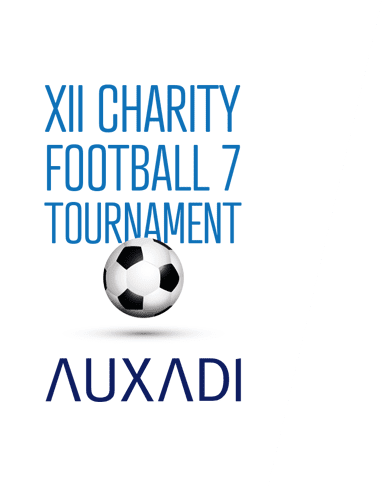 From 27 September
to 1 October

Facilities
Unión Adarve
C/ Becerreá, 4

Auxadi Awarded "Most Committed Company" at Migranodearena.org´s Awards for the second year in a row
The social impact crowdsourcing platform, Migranodearena.org (¨My grain of sand¨), recognized, with the 9th edition of their Social Impact Awards, the best social crowdfunding campaigns of 2019. Auxadi received the designation of "Most Committed Company," which includes a €1,000 award for our charity partner, Fundación Aprender, to further support their project. This is the second year in a row that the firm is awarded with this prize.