Webinar. COVID-19: A Global Crisis.
Tax Compliance and Labor Updates in Americas and Europe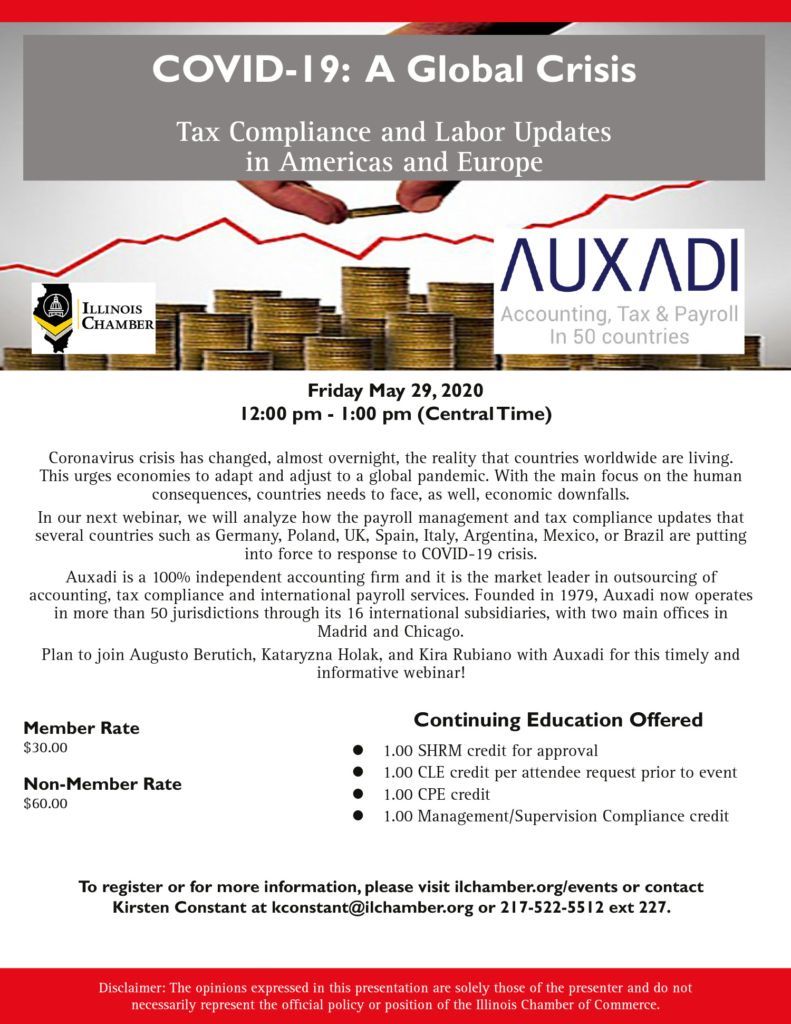 ---
29/05/2020
/
19:00
–
20:00
CEST
---
COVID-19 has caused a deep impact in the economies around the world and governments have reacted putting in place hundreds of initiatives to mitigate the effects in their countries.
There are many lessons to be learned from this pandemic, where technology and diversification through internationalization have protected those businesses that were prepared in advance.
During our next webinar, organized jointly with the Illinois Chamber of Commerce, we will review impacts in Europe and Latin America, highlighting main updates affecting tax compliance and payroll management maters in these two regions. Do not miss this opportunity to learn from our experts in Chicago, Madrid and Sao Paulo, especially if you are involved in international matters with responsibilities covering Finance, Tax or Payroll in the markets we would be reviewing.
Organiza: AUXADI y Illinois Chamber
Idioma: Inglés
¡Comparte este artículo con tus contactos!