XI Solidarity Indoor Soccer Tournament Auxadi
This year we will be raising funds to help the children of Fundación Aprender ("Learning Foundation") receive the best specialized education, as well as optimal facilities where they can learn and play. As a company we have committed to match the amount of donations collected in the tournament with our own donation, doubling the amount raised!
Learn more about the Learning Foundation, dates, match charts, how to donate or register, and other details:

Mon-Thu: 19, 20, 21 y 22 h;
Fri: 19 y 20 h;
Sat: 10, 11 y 13 h.

Group phase,
semifinal and final
Integers for
Fundación Aprender.

Colegio Sagrados Corazones
C/ Martín de los Heros, 91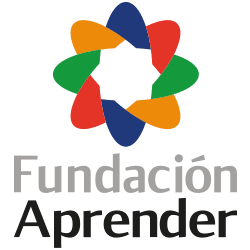 All the benefits of the tournament as well as the contributions received will be for Fundación Aprender.
Fundación Aprender is a private, non-profit institution, promoted by a group of parents and teaching professionals to provide adequate educational coverage to all those affected by learning disorders (AED), such as dyslexia, dyscalculia, attention deficit, among others.
Fundacion Aprender focused on many learning challenges, so is there a specific reason to provide many details about dyslexia?  I would remove it and include a different sentence, unless there´s a reason to keep it.
PURPOSE OF THE DONATION
Having suitable spaces for research, experimentation and expression is essential for children with AEDs to develop their skills and thus learn. With everyone's help, we have undertaken to renovate the experimentation room and playgrounds at Colegio Brotmadrid.
To participate in the Tournament, the teams will pay a fee of 400€ which will be donated entirely to the Fundación Aprender.
What if I don't have equipment?
It's all right! This initiative is open to anyone who wants to collaborate with their little grain of sand.