Webinar. Transfer Pricing obligations for Real Estate structures in Spain
Reporting, obligations and deadlines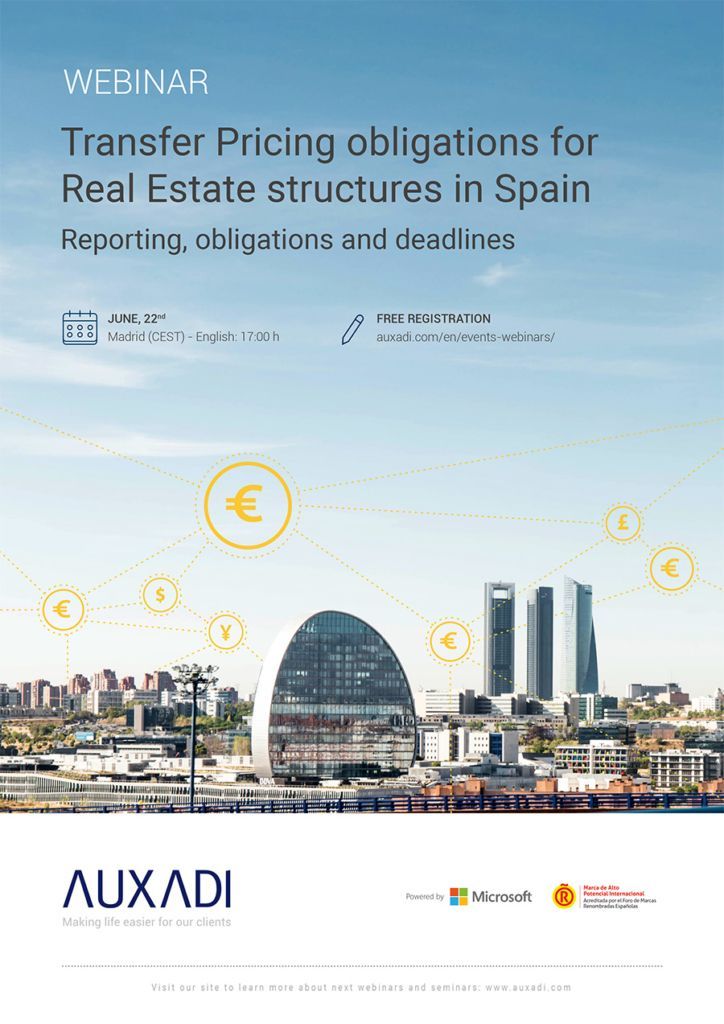 ---
June 22
/
17:00
–
18:00
CEST
---
According to the rules of Corporation Tax in Spain the transactions made with group companies (loans, services, management fees…) must be informed and documented on an annual basis.
This set of documentation must be available to the Tax Agency after the end of the voluntary period of filing the CIT return and failure to comply with these obligations entails the application of a rather burdensome sanctioning regime.
In order to help all those companies that need to face this process, we will hold a webinar in which our Tax Compliance experts will share some light regarding this topic.
Organizer: AUXADI
Language: English
Share this article with your contacts!