Webinar. Cómo elaborar, publicar y verificar el Estado de Información no Financiera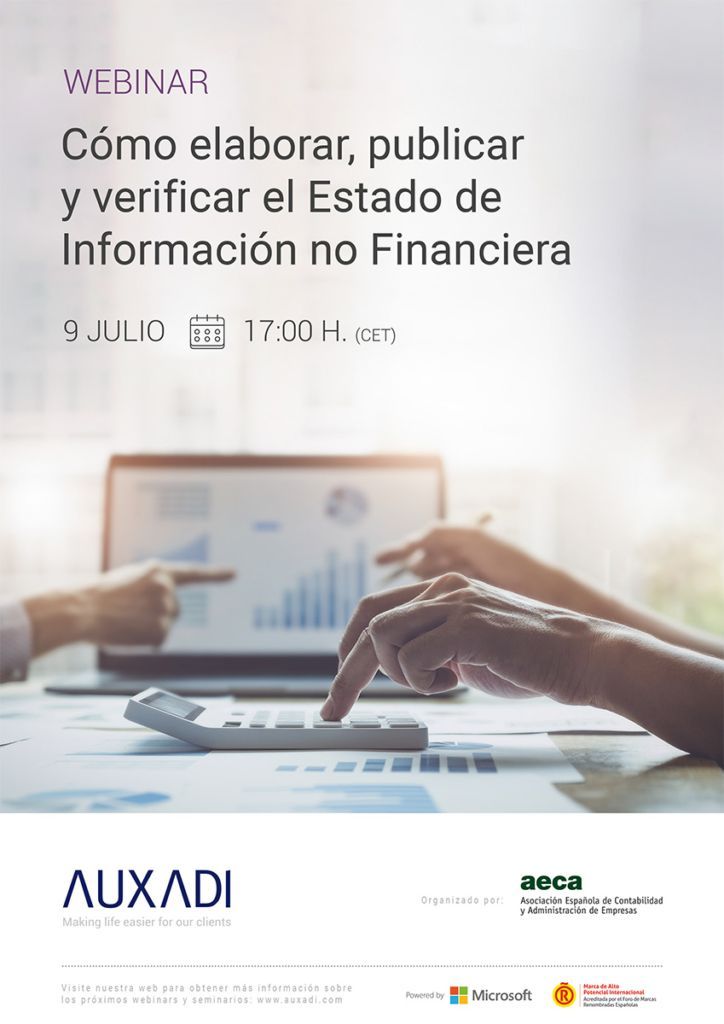 ---
July 9
/
17:00
–
18:00
CEST
---
La gestión integral y ética de las organizaciones es un asunto cada vez más presente en la sociedad. Desde consumidores hasta inversores (7 de cada 10 inversores afirman que la información no financiera ha jugado un papel relevante en sus decisiones de inversión) demandan una actuación por parte de las empresas a la altura de sus expectativas. Y ahí, el Estado de Información No Financiera (EINF) es una herramienta que cobra cada vez mayor importancia y relevancia.
En España, el Informe no financiero es de carácter obligatorio desde el ejercicio 2018. La Ley de divulgación de información no financiera y diversidad (Ley 11/2018) estableció las condiciones que marcaban la necesidad de publicar esta herramienta.
Organizer: AUXADI and AECA
Language: Spanish
Share this article with your contacts!