Oportunidades post COVID-19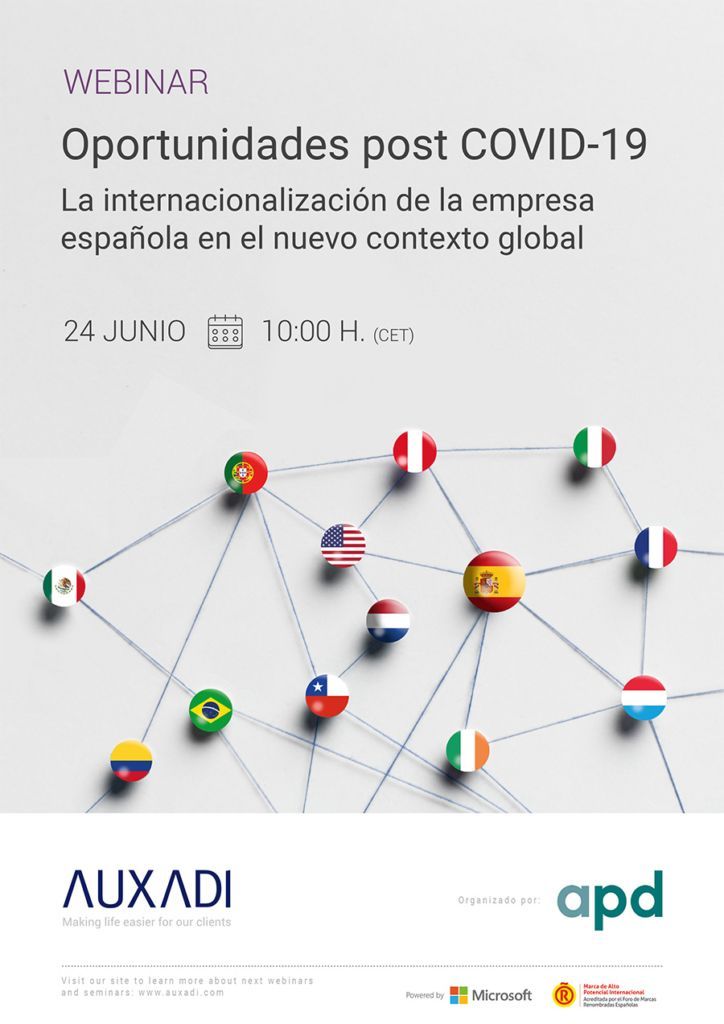 ---
June 24
/
10:00
–
11:00
CEST
---
Tras la situación motivada por la crisis financiera de 2008, las empresas españolas encontraron en la internacionalización una vía de crecimiento y alternativa al mercado interno, culminando así el proceso iniciado en la década de los 90. Desde 2009 hasta 2017 el dato de exportaciones de bienes y servicios en porcentaje del PIB nominal no paró de crecer.
Ahora, la internacionalización de las empresas se antoja nuevamente como un elemento clave para la recuperación económica de nuestro país, pero los riesgos derivados de la globalización en situaciones excepcionales como la actual pueden ser un obstáculo a la hora de apostar por estos procesos.
Organizer: AUXADI and APD
Language: Spanish
Share this article with your contacts!